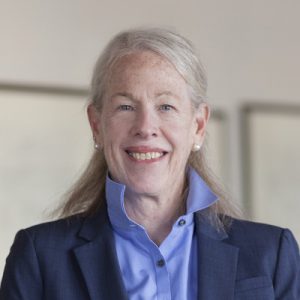 With almost 35 years experience, Jaymeson Pegue focuses on litigation, insurance coverage, bad faith, expert witness advice, and mediation services. She specializes in the resolution of large scale, multi-party litigation with significant exposures.  She frequently assists in matters in the latter stages of litigation and constructs settlement strategies which reconcile diverse and competing interests of carriers and plaintiffs alike.
Ms. Pegue's successes include:
*  Recovered $25 million for her client in a construction defect case based on a large commercial property.
*  Obtained a significant settlement for her insurance company client in a severe injury case that was approximately 10 percent of the plaintiff's demand going into mediation.
*  In a trade dress infringement case, Ms. Pegue's client received a large settlement within the primary carriers limit while she protected the client from indemnity exposure.
* Obtained resolution of a dispute over defense and indemnity involving defamation against an insured celebrity.  Ms. Pegue's insurance carrier client walked away without having to pay anything.
A native of Albuquerque, New Mexico, Ms. Pegue obtained her J.D. from the McGeorge School of Law, University of the Pacific in 1982, where she was a member of Phi Kappa Phi. She served on the Moot Court Executive Committee and received the "Best Oralist" award in the Moot Court Competition.   She received her B.A. degree magna cum laude in Sociology from Arizona State University in 1976.
Ms. Pegue is often called upon to write and speak on various issues. She contributed a chapter "Strategies for Defending Claims Against Insurer Clients" to the book Extracontractual Claims Against Insurers published by Thomson Reuters, and recently contributed the New Mexico chapter to "Reasonable Expectations" published by the ABA. She has spoken to industry organizations including: The National Association of Insurance Women, the American Conference Institute, the Los Angeles County Bar Association and the American Bar Association. Ms. Pegue is a Martindale-Hubbell preeminent AV-rated attorney, recognized on the 2009 – 2017 Southern California Super Lawyers lists published by Thomson Reuters, and named a 2009 "Top Women Litigator" by the Daily Journal.
She is a member of the California State Bar Association, the Los Angeles County Bar Association and the American Bar Association. She is also admitted to practice before all California Courts and U.S. District Court and before the U.S. Court of Appeals, Ninth Circuit.
Ms. Pegue is a Certified Mediator, having completed the Mediator's Certificate Training at the University of New Mexico.